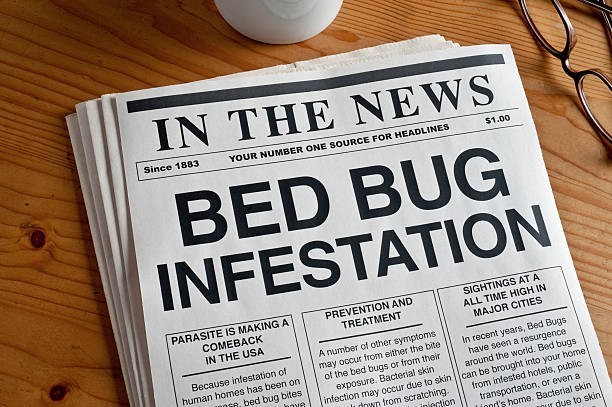 ---
A California family was awarded $1.6 million after they endured a months-long bedbug infestation that left a young boy with scars all over his body.
In July 2012—two years after her family moved into Kahala Islander Apartments in Inglewood, California—Liliana Martinez discovered mysterious rashes all over the bodies of her infant daughter, Juanita Maravilla, and her then 3-year-old son, Jorge Maravilla. The rashes ached so terribly, Jorge bled from scratching himself so often.
"They never seemed to heal because Jorge would scratch and he would bleed out again. It was hard for him not to scratch," Liliana, 34, told the court. "He was only 3 years old, so he didn't know. Even though I told him not to scratch, when we would turn around, he would be scratching. He always had bloody arms and bloody legs."
With no indication that the rashes were healing on their own, Liliana took her children to a local emergency room, where doctors attributed their symptoms to insect bites, though they couldn't pinpoint the species. After searching their home, the family made an alarming discovery—the culprit was a large infestation of bedbugs.

Bedbug bites on Jorge Maravilla in 2012
Courtesy Brian Virag
"I hardly slept, just to try to protect my children to check if they have anything crawling on them," Liliana says. "It was exhausting."
What followed was weeks of alleged mismanagement in response to eliminating the parasitic insects by the owners of their complex. Six years later, this would lead a civil jury in Southern California to order Amusement Six Apartments LLC, to pay Liliana and her family $1.6 million. The April 2, 2018 verdict is the largest for a single family regarding bedbugs in United States history.
A lawyer representing the management company, Westland Industries, and the owners of the apartment complex, Amusement Six Apartments LLC, did not respond for a request for comment.

Courtesy Brian Virag
Shortly after the family reported the bedbugs in 2012, they claim they were told to throw out their belongings by the management company, though the Environmental Protection Agency recommends keeping salvageable furniture during an infestation.
"That was devastating. My husband was the only one working, so to throw away our stuff was heartbreaking, and I was so angry all his hard work was just going to the trash," Liliana says, adding they were left without a crib for their newborn.
"We couldn't afford to go anywhere else. We didn't have furniture so we had to hope that they would help us with our problem."
After management ordered the apartment to be fumigated about a week later, the family was left to sleep on their chemical-covered living room floor. Despite the fumigation, the bedbugs continued to breed and feed on the family as they slept on the small portion of the carpet they vacuumed.

The family's furniture after being told to discard their belongings by management
Courtesy Brian Virag
It took another three months for the complex owners to replace the entire carpet, which would finally rid the family of the parasites. But those nightmarish weeks left Liliana and her children with traumatic memories of the parasites crawling along their bodies, and Jorge—now 8—still has scars and discolorations from his bites.
"The scars always bring me back to that day and it makes me angry because if they would have helped us sooner, he wouldn't be suffering so much," Liliana says. "He asks me if the scars will ever go away, and that's what breaks my heart. I don't know what to answer him. I really don't know what to answer to him, I just tell him they will go away one day."
Of the $1.6 million awarded to the family, the jury set $880,000 specifically to Jorge for what he endured.
"A lot of this had to do with emotional distress that the family suffered," Brian Virag, the family's attorney, told reporters. "The sleeplessness, the anxiety, humiliation, shame. It affected all parts of their life. There was a number of injuries they sustained, as well as a severe emotional distress that they endured."

The family after being awarded $1.6 million in their lawsuit
Brian Virag
Virag, who specializes in bedbug litigation through his firm, My Bed Bug Lawyer, says he hopes the verdict sends a wake-up call to other management company's when it comes to being proactive—rather than reactive—when responding to bedbug complaints from tenants.
"The family still has significant emotional distress, especially related to the fact that their son is scarred up," Virag adds. "Every day is a constant reminder of what they went through."
Liliana and the family moved from the complex in 2014 (when the suit was filed) and now reside in South Los Angeles. They now hope to use some of the money from the lawsuit to find treatment to hopefully remove many of Jorge's scars. While Liliana says she's glad the lawsuit reached a conclusion, she still gets emotional when recalling those long four months six years ago.
"I thought I could do anything to protect my children, but this is something that was out of my hands already," she says. "I just felt like I failed them as a mom, because as a parent, you're supposed to protect your children. I couldn't protect him from this."
Thanks For Reading,
BedBugKillerAuthority