Best Bed Bug Spray
Bed bugs are blood-sucking predators, experts at hiding and responsible for potential health hazards ranging from allergic symptoms to skin rashes. They tend to be nocturnal and hide during the day, making them very difficult to spot and even more difficult to eliminate. We might not all be able to go the professional route to eradicate them but, luckily there are sprays you can try that work and are affordable.
Several methods are used to control and bed bug bully will kill them to prevent repeated infestations. From sprays to steam treatments are a thing that you can do on your own and save money in the process.

Bed Bug Bully, 32 oz
Rated 4.53out of 5 based on 40customer ratings
$39.99 $30.00
Kills Bed Bugs & Prevents Future Infestations
Used By Pest Professionals, Resorts, & Health Facilities
Safe Around People, Pets & Plants
Just Aim and Spray – Also, Reduces Future Outbreaks
Ingredients Conform to EPA's FIFRA 25(b) guidelines
American Academy of Entomological Sciences Lab Tests
Description
Bed Bug Bully is a bed bug treatment certified by the American Academy of Entomological Sciences (AAES) and ingredients are in accordance with the EPA FIFRA 25(b) classified as a minimum risk pesticide. The pesticide exempt bed bug spray eliminates bed bugs and prevents futures infestations for up to 30 days. Bed Bug Bully is already being used by numerous hotels, hospitals, resorts, pest control companies, and fortune 500 companies.
Easy To Use:
The easy to use formula works in just minutes upon first application. Just spray Bed Bug Bully, wait, and let settle. Then watch as bed bugs either scatter from their hiding locations or die with your first treatment. Bed bug management professionals use this exact formula to reduce labor costs and increase extermination success rates.
Fast Results:
Due to the unique non-pesticide formula, you will notice bed bugs scatter and killed within the first minutes of using the product as per label instructions.
Bed Bug Bully meets requirements of exemption under Appendix APR Notice 2000­6, active ingredients that may be in minimum risk pesticide products. This 25(b) product is exempted from registration with the Federal Environmental Protection Agency under FIFRA regulations.
Best Bed Bug Spray
A 32oz travel size Bed Bug Bully is used for a bedroom or small room, but you may not be able to have any product left for re-treatment for prevention. If you have an infestation in your bedroom, couch, or home. Using only this 32oz Bed Bug Bully may not get rid of the entire infestation. We recommend a re-treatment cycle since bed bug infestations do re-occur from external sources (neighbors, guests, traveling, public transportation, health facilities, etc).
If you have a large infestation we highly recommend at least a 1 gallon of Bed Bug Bully per room. This allows you to re-treat as needed until the infestation is gone entirely. Please budget in to make sure you have enough product to use for a re-treatment cycle.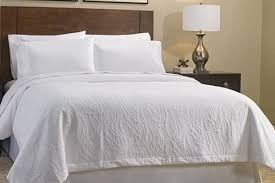 Fighting Them In Their Early Stages
A big part of fighting an infestation is not only to detect it but to find all contaminated areas in and around the source of the infestation. Over-the-counter bug sprays are best for the early stages of an infestation. But we cannot let the infestation progress because we might not be able to eradicate them and we might have to go the professional route.
That's why it's important that we find and treat them at their early stages. The best place to start is in your mattress where they love to hide and reproduce because, the stay close to their host.

Conclusion
Take my word for it and give Bed Bug Bully a try and you won't be disappointed with this product. Go ahead and read the product label on how to apply and you should be fine. You can always read other customer reviews as well on this product so you can be well-informed.