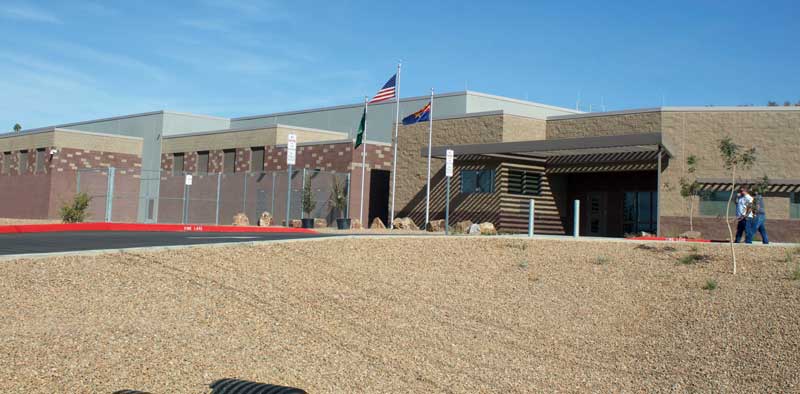 Bed Bugs In County Jail
This goes to show you that, although a building is new doesn't mean that it can't get an infestation. The Graham County Adult Detention was only recently opened last November, bed bugs have already attacked. 
The facility, located Safford, AZ, has already suffered an onslaught of the pests, and exterminators were called in to crush the infestation.
Graham County Sheriff P.J. Allred said he was informed of the bed bug problem and it was already being handled. Allred also said that, unfortunately, the tiny parasites probably entered into the facility by hitchhiking on persons being booked into the jail.
"There was some bed bugs that came in. Our clientele that come in there, I wish I could say that everybody showered before they got there and were totally clean, but, unfortunately, they are not," Allred said. "We have some inmates that come in that are just as clean as they can be and they take care of themselves properly. But then again, what's properly? To me and you, properly might be a little different. We have some of those that come in and, unfortunately, they're dirty. They might consider clean as having a shower every two weeks."
Allred was quick to stress that although there was a bed bug problem, the situation was not an infestation engulfing the entire complex. Nevertheless, the county had already called in a local extermination team to handle the situation.
"We have local people (who) come in and help us," Allred said. " If we could do it ourselves we will, trying to save the county a little bit of money — we do as much as we can ourselves — but if it gets to be too much stress to handle, or out of our expertise, we get other people to help us do what we have to do."
 Brian Douglas, director of the Graham County Health Department, told the Courier he had heard of the bed bugs at the jail, but the facility was not an environment where bed bugs could thrive.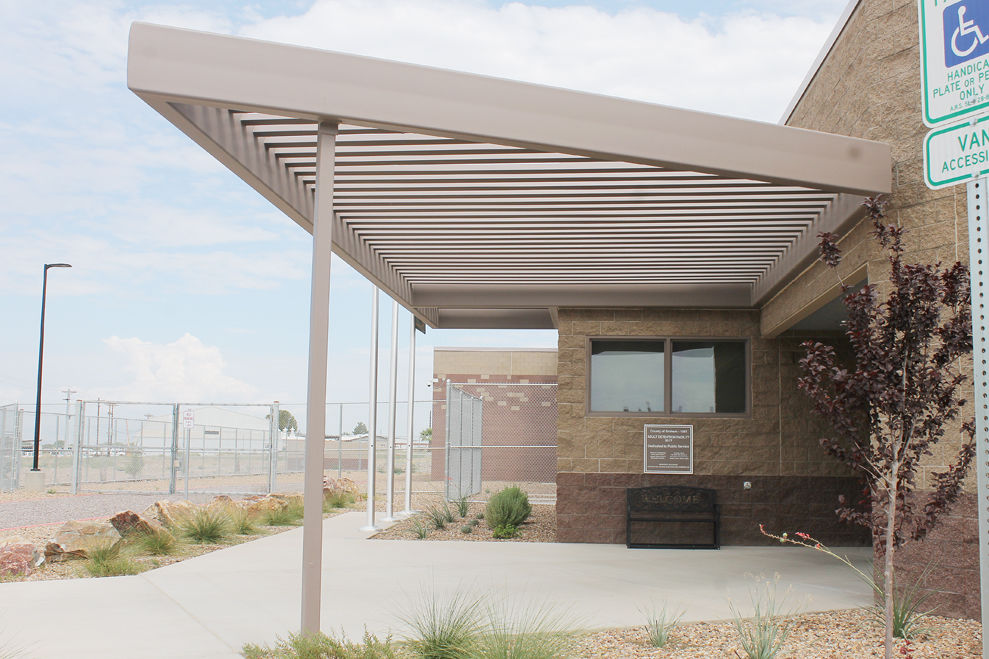 "As for the detention center out here, bed bugs in that type of facility can be easily isolated. Bed bugs can be drawn in by one person — on their clothes and so on — but because of the conditions of the concrete walls (and) concrete floors, it's really not a habitable place where bed bugs can thrive," Douglas said. "They (bed bugs) can be contained fairly easily in that type of environment.
When you start getting into problems with bed ,bugs it's when you have cloth mattresses.They can hide in the mattresses, carpet (and) baseboards. Those items aren't conducive to the jail setting, which is all concrete. It's hard for them to survive in that area. In the detention center, they can be easily contained and treated in that facility."
Douglas also said that the basic cleaning operations within the jail also deterred the spread of bed bugs because inmates wash and dry their clothing and bedding in high heat. Douglas also personally confirmed that a professional exterminator was called to the adult detention center. However, like Allred, Douglas assumed that the bed bugs were brought into the facility on the jail clientele.
"It's something that is at this point considered a nuisance. We don't keep numbers (of households or businesses that are infected), but we do know that it is an issue," Douglas said. "We are educating the public in our community on bed bugs, and if anyone has questions concerning bed bugs or treatment, they are more than welcome to give us a call."
Douglas said that the Graham County Health Department has a health specialist who can give presentations specifically on bed bugs. Lastly, Douglas said that many individuals see bed bugs as a hygiene issue and pointed out that assumption is a misconception.
"It's not a hygiene issue; it's (a bed bug infestation) just being in the wrong place at the wrong time," Douglas said. "You can have the cleanest homes and the cleanest hotel rooms, and it can easily be brought into your home or hotel room."
According to the Centers for Disease Control (CDC), bed bugs do not transmit diseases. However, these tiny brown bugs have infested the entire globe and are rapidly spreading through the majority of the United States, Canada, the United Kingdom and Europe. The CDC does state that those who travel frequently and share sleeping quarters where multiple individuals have slept are at a much higher risk of spreading an infestation.
Bed bugs like to travel in folded clothes, overnight bags, luggage, bedding and anywhere they can hide without being noticed. 
At this point, Allred and Douglas are fairly certain that the infestation at the jail has been exterminated.
"I'm pretty sure it's a done deal," Allred said. "When I was told about it, they were getting on it."
Thanks For Reading,
BedBugKillerAuthority